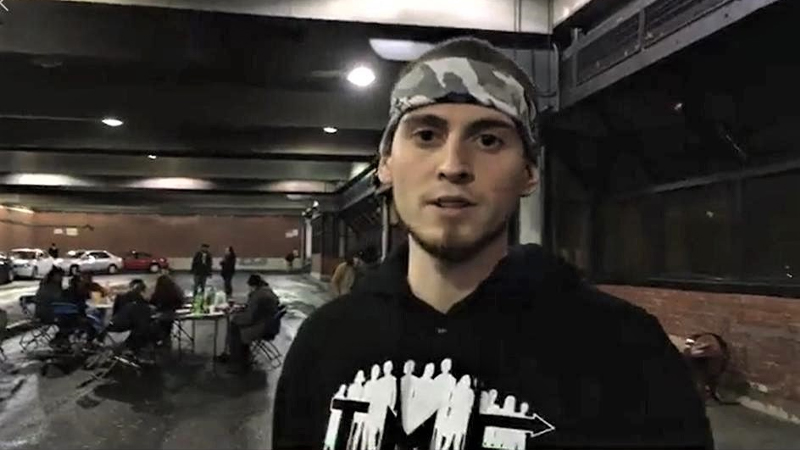 If there is one thing that Michael Gorman and his volunteers at TMF (The Movement Family) have proved over the last six months, it's that helping the homeless and making people's lives better only takes one thing: effort.
For six months TMF offered food, clothing, detox services, transitional housing, and other counseling services to the homeless one night a week at the Buckley Garage on Common Street in Lawrence. (See story).
Their rate of success was staggering. In the six months they operated out of the Buckley Garage, TMF fed hundreds of people and was able to get more than 20 homeless people into detox and transitional housing. Countless homeless people sought other services like psychological counseling and spiritual relief. In short, TMF was putting a big dent in the homeless problem, while local officials whined that the problem was too big to solve.
TMF didn't do this by having meetings, grandstanding in front of cameras, or running for public office. They did it by showing up with food. The did it by actually talking to them and ASKING them what they needed. TMF then sought the help of Tewksbury Detox, reached out to local church groups, and simply did the work of caring for people who have no place to go – with no idea how to get out of the rut they are in – no questions asked.
Originally Published in The Valley Patriot
December 2018