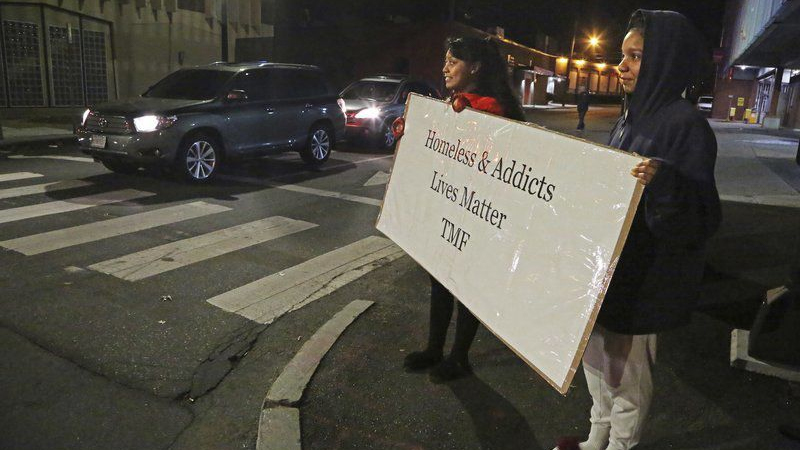 LAWRENCE — The lives of homeless people mattered Wednesday evening.
A group of 40 to 50, many of them of middle school age, gathered at Common and Amesbury streets to protest the removal of homeless people from the John Joseph Buckley Transportation Center. Mayor Daniel Rivera said he ordered their removal because they made a mess at the garage.
He also pointed out there are other locations in Lawrence where free meals are served.
For the last several months, members of The Movement Family have been serving dinners to homeless people at the center every Wednesday night. Many of the homeless sleep there.The Movement Family has also offered homeless counseling and encouraged them to go to detoxification centers, according to Michael Gorman of Methuen, leader of the group — commonly called TMF.
Gorman said he received a call from the Lawrence Police Department on Tuesday telling him the Wednesday night dinners would no longer be allowed at the garage.
Originally Published in: The Eagle-Tribune
By Paul Tennant
Nov 29, 2018