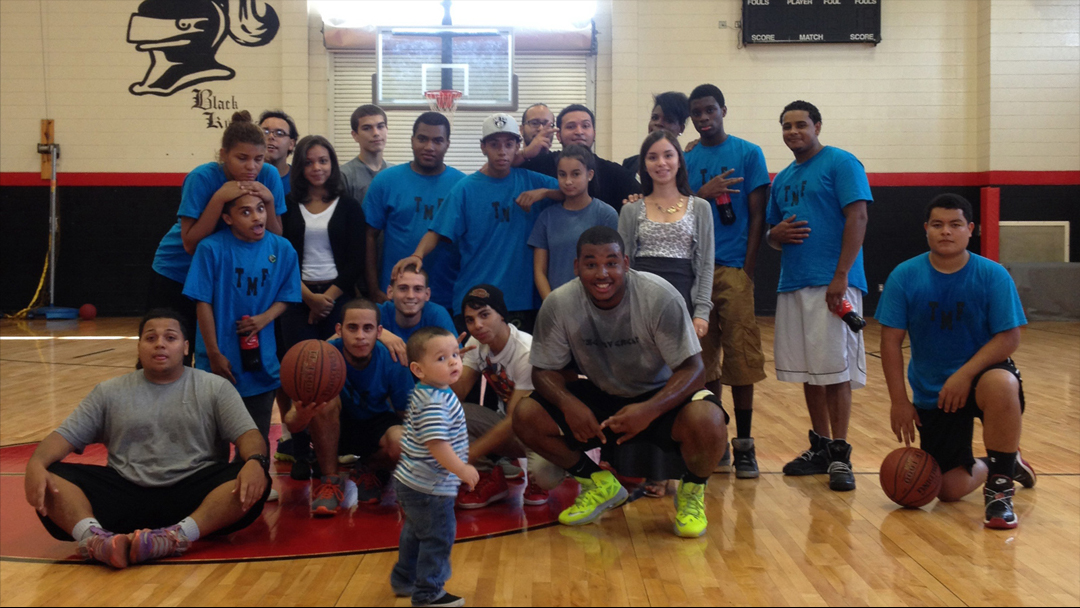 Michael Gorman spent half of his winter break as many college basketball players do: visiting with his parents, his sister and foster brother at his childhood home on the edge of Lawrence, Massachusetts.
He spent the other half with a different family – a group he calls The Movement Family. Some of its members lack a stable home. They may not have food. They may be escaping from troubles with drugs and other social indignities. Gorman led those kids – ranging from age 8 to 25 – under a bridge where many of Lawrence's homeless live. They set up a small Christmas tree and opened presents. And they talked about life, their hopes and their struggles.
Gorman left that underpass to return to Anna Maria College, where the senior averaged 5.3 assists as a starting point guard while working on his degree in social work with a concentration on drug addiction. But whenever a season ends, his game plan focuses on other assists.
"It's a family," Gorman says of The Movement Family. "We started friends, and we became family. We help each other in life and help each other succeed."
Originally Published on NCAA.org from Champion Magazine
Spring 2015